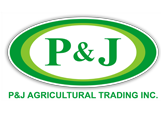 PRODUCT CATEGORIES

We have health programs specific for all phases of animal rearing for poultry, swine and ruminants. Our program ranges from birth to finish at different production stages.

Available is a selection of antibacterial products with excellent pharmacokinetics properties for the treatment of enteric, respiratory, reproductive, and other systemic diseases affecting farm animals. Supplements are also offered to augment the needs of every animal such as vitamins, minerals, electrolytes and amino acid with excellent solubility using the latest technology in granulation process.

We care for your animals' welfare by offering products that endorse the responsible use of animals.

Artificial Insemination Materials

We specialize in the direct selling of Artificial Insemination Materials for Cattle, Goats and Swine.

A complete range of products is available from semen collection, analysis, processing, packaging and storage. Different ultrasound and testing equipment are available to support the insemination process.

We have direct access to leaders in the field of reproductive technology as well as manufacturers of components for Artificial Insemination. This allows us flexibility to bring you the latest technologies in animal breeding.

Biosecurity is an essential part of a farm's disease control program. We provide custom-made biosecurity programs for each farm to ensure that correct protocols are implemented. The program encompasses cleaning, disinfection, fumigation and fly control measures.

We offer solutions to help achieve optimum feed conversion ratio. Our range of feed additives provides nutritional value to your animals and promotes good feed hygiene. They have excellent capability to eliminate different contaminants in feed raw materials and processed feeds. The different products' property maximizes digestion and absorption and also preserves the freshness of feeds all resulting to optimal feed conversion ratio.

Milking and Dairy Components

Your hog farming business starts here. This is the heart of swine production. We have the tools to optimize breeding performance of your pigs from boar maintenance, insemination techniques, sow and gilt care during gestation and lactation periods, and care for new born piglets.

Veterinary Instruments and Equipment

We are committed to partner with the Filipino Farmer by providing all of his farming needs. Top quality veterinary instruments are available from syringes and accessories, identification products, feeding equipment, and other tools for animal husbandry.